Attention Brow Artist!
Want to Make More Money?
Sell Kelley Baker Brows to your clients, and watch your business grow!
Help your clients maintain perfect brows at home until their next appointment.
Become a Kelley Baker Brows Pro in a 4 simple steps!
Create an Account
Upload your Esthetician or Cosmetology license, plus a resellers license from your State, so we don't have to charge you tax.

If you don't have a resellers license they are very simple to get. Use our list to find your State agency.
Once you've purchased a Retail Starter Kit and we've approved your licenses, you'll have access to re-order additional products at any time.

The Retail Starter Kit includes a merchandising display, full set of testers and 5 of each product in all shades to sell to your clients at a 40% profit! Exclusive for KBB Pro Partners.

The Retail Starter Kit is the perfect way to start your business off on the right foot. You'll have everything you need to create beautiful brows with ease. This kit includes all of the products you need to get started, and at an affordable price point, it's a great value for your business. Ideal for the beauty professional who wants to take their beauty bizz up a notch!
Teach your clients to maintain their brows at home, and send them away with the products they'll need until their next appointment!
Create Your Account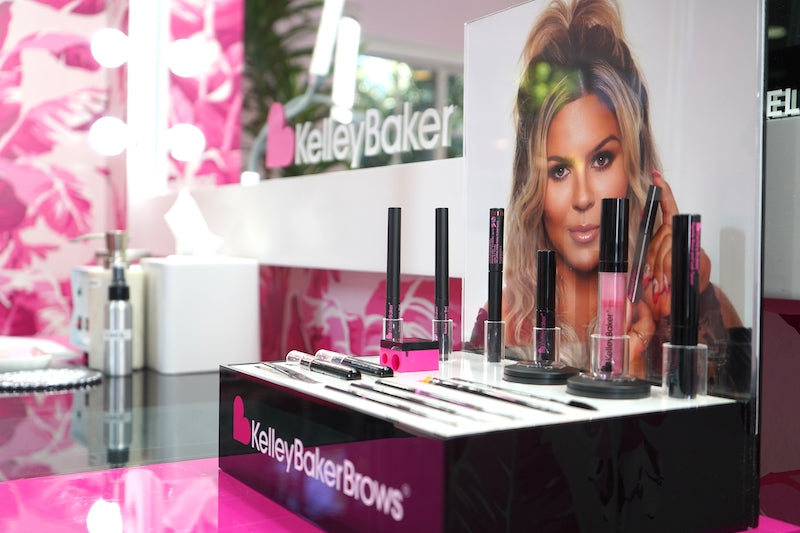 Retail Starter Kit
Add Retail Starter Kit to my Cart
Our promise is simple – to lead the brow industry with truly tried and tested professional quality products that deliver the best results. When you see the Kelley Baker heart, you can trust she poured her heart into every detail of development to bring you only the best.
CHECK OUT OUR PRODUCTS
"The products are very easy to sell when I show my clients how to use them. It's an important step in my service to show my clients how the products take the brow shape to the next level. They love that they leave my studio with a finished look. I enjoy having the products available in my studio to make it convenient for clients but also for the extra income it provides."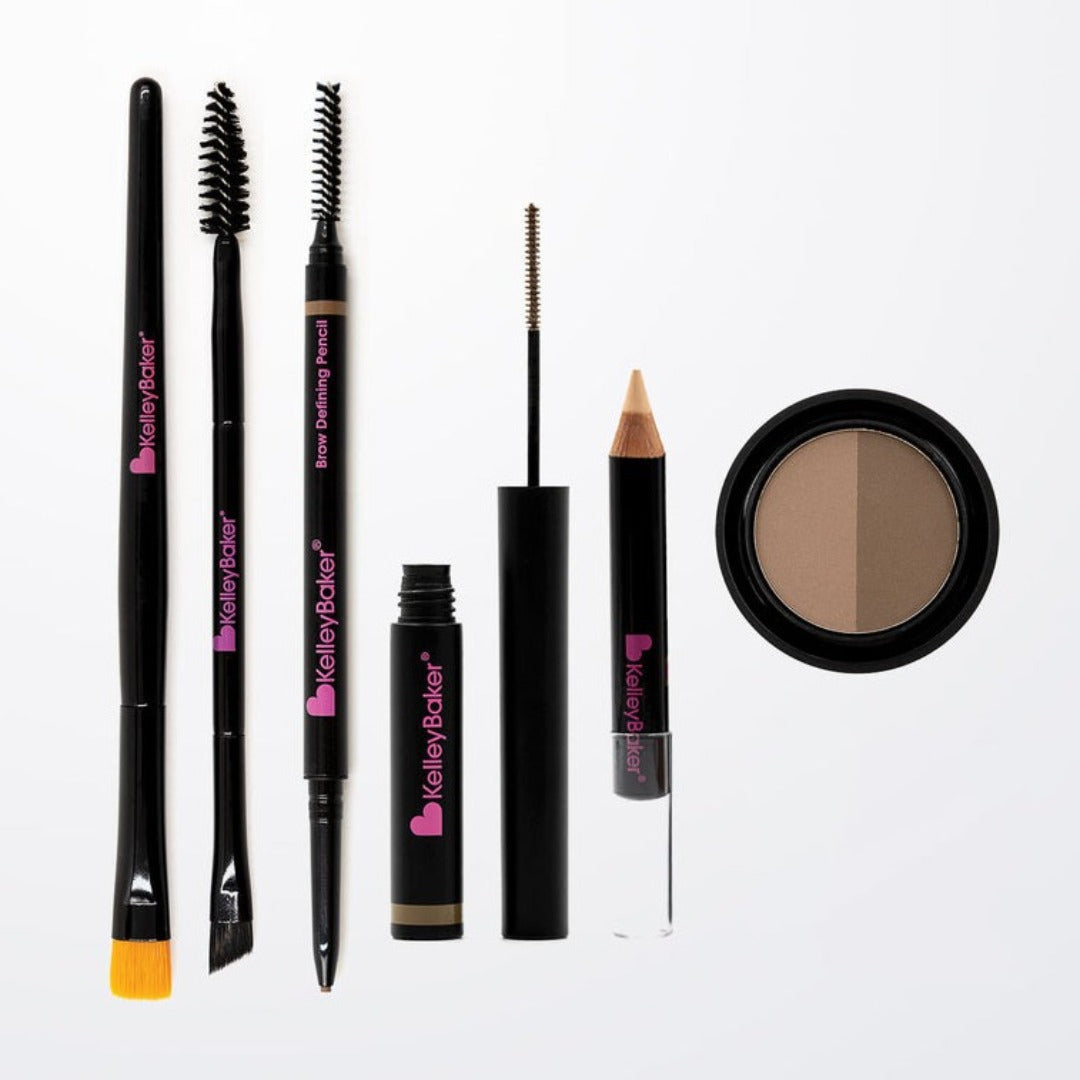 Best of Brows Kit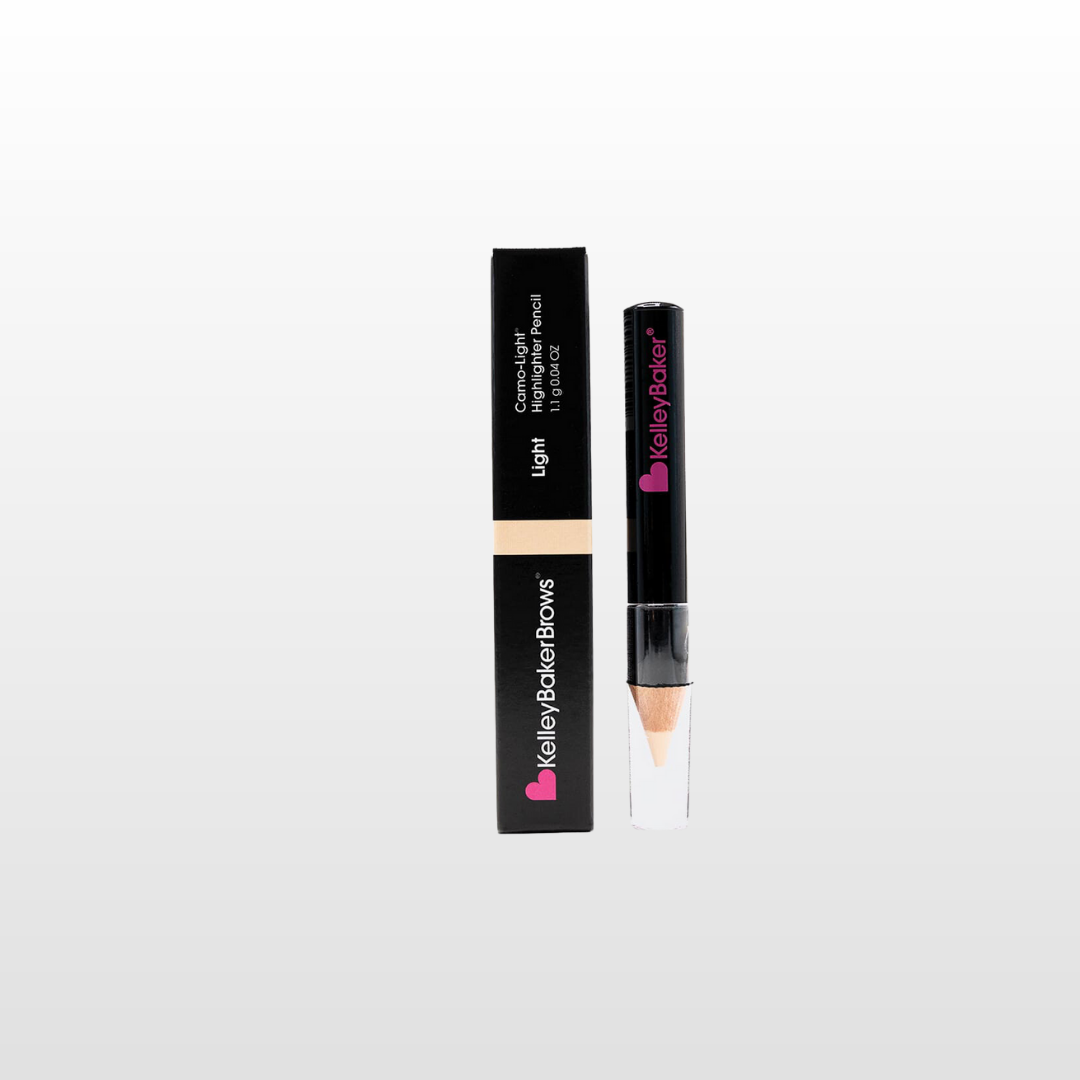 CamoLight® Highlighter Pencil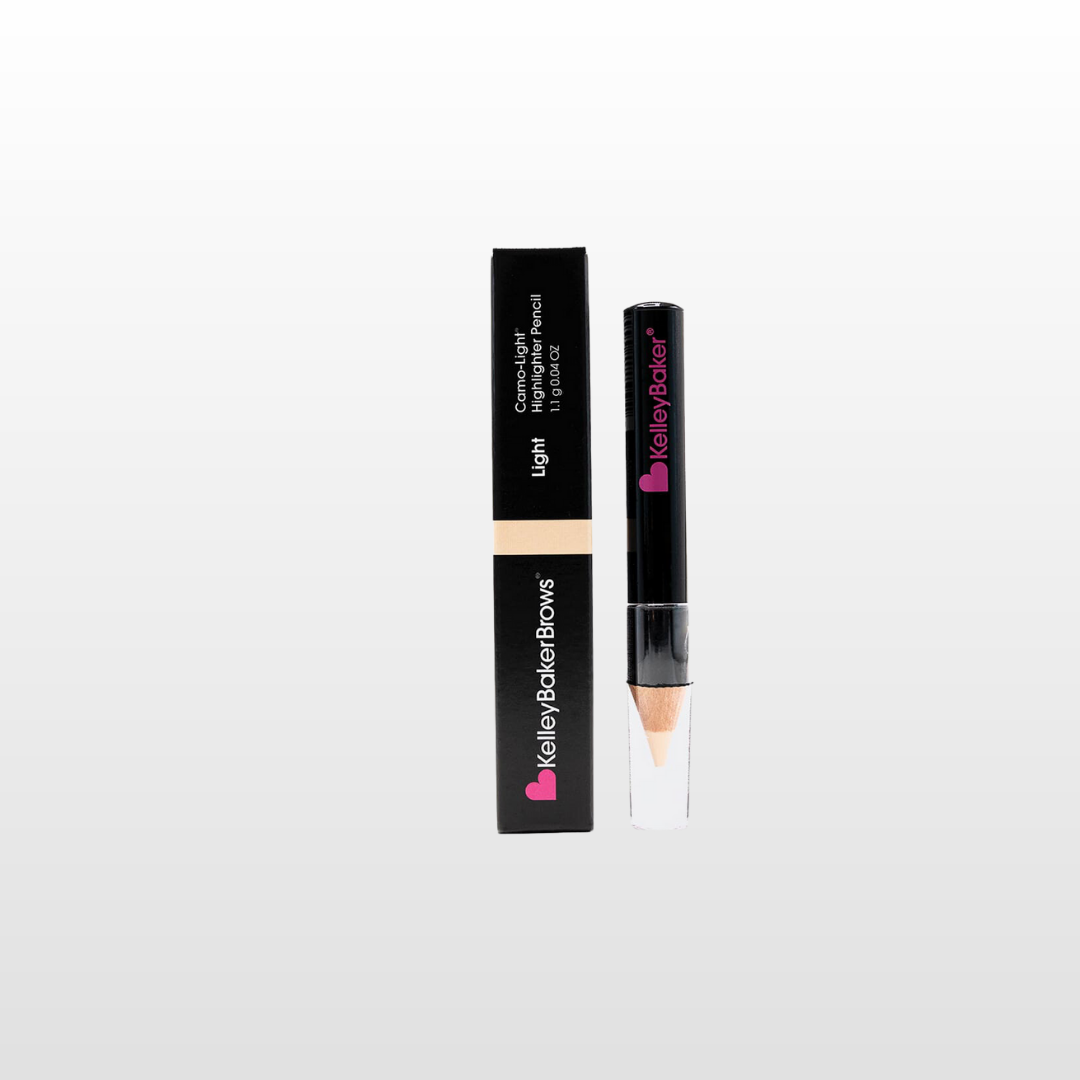 CamoLight® Highlighter Pencil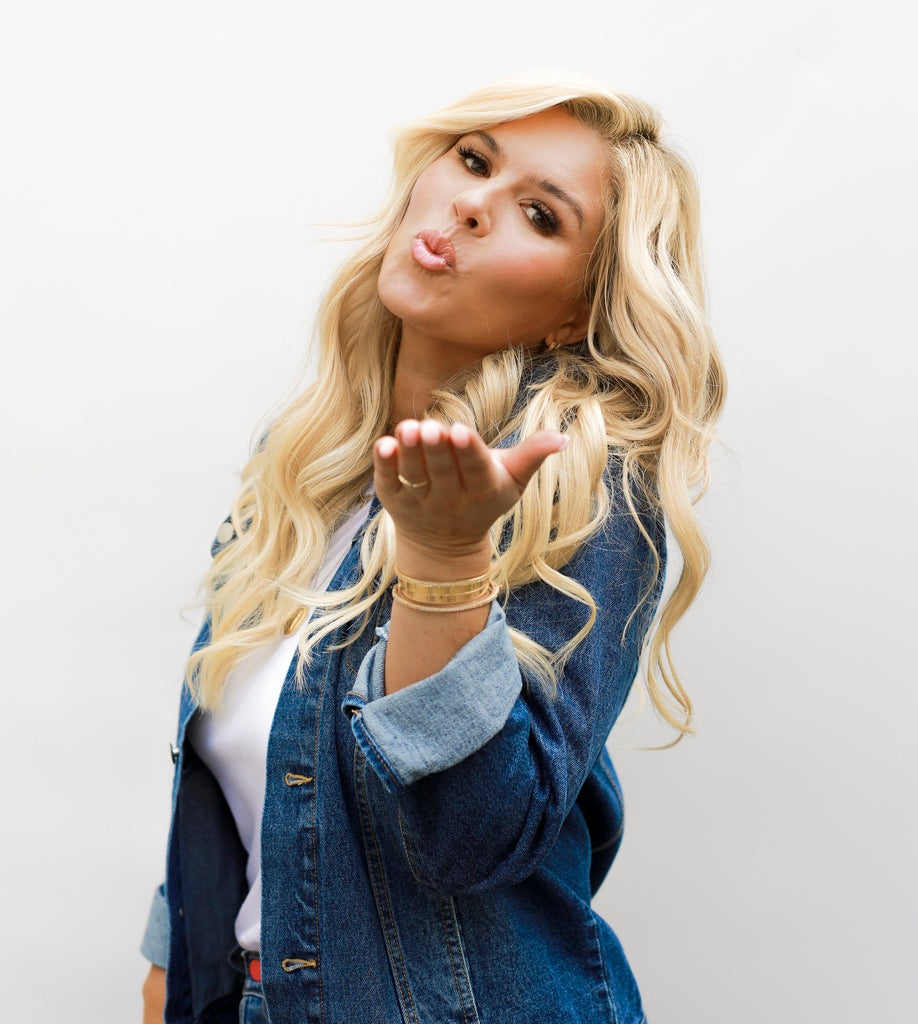 Kelley Baker is a makeup artist turned brow expert and celebrity brow artist. In addition to her unparalleled talents and unique brow shaping technique, Kelley has expanded her brand to include a social media maven and beauty product development specialist.
Regularly engaging with fans and clients, posting photos on social media, providing tips and tutorials on her social channels and teaching master classes across the country, Kelley has become one of the most sought after arch artists in the industry and has been revered in the press by outlets including VOGUE, InStyle, People, Style, PopSugar and Cosmopolitan amongst others.
Our Founder is on a Mission
Kelley Baker is passionate about empowering women. As a woman, she knows that when we look good, we feel good, and it's that confidence that she strives to bring out in every woman she crosses paths with.
After striking out on her own to create her own brand, Kelley's expertise and attention to detail quickly earned her loyal clientele, which expanded rapidly through word of mouth and soon she had to bring on staff to help her handle all those coming in to get those signature Kelley Baker Brows.
3 salon expansions later and countless satisfied customers, Kelley has made it her mission to inspire other women entrepreneurs, giving master classes in major cities, and leaving a trail of flawless arches in her path.
We're passionate about supporting women entrepreneurs branching out and getting into the industry, and we want to help give you the tools to succeed. Our Master Classes are an insightful peek into the mind of Kelley Baker, as she gives a live demonstration and shares her personal tips and tricks of her trade.
Have you ever wanted to learn from the best to get the best results?
Learn the most coveted secrets of the industry from Kelley Baker, the world's most renowned celebrity arch artist. From wax, trim, tweeze, and fill – Kelley teaches the foundational skills needed to assess and execute flawless eyebrows.
Learn how to achieve the best shape and which products and tools to us, as well as insider tips and tricks such as accentuating an arch and disguising imperfections. Kelley's no-nonsense approach will simplify your regimen and beautify brows with mistake-proof products and skilled tricks of trimming designed to:
Improve your brow service results
Increase your revenue
Easy to use for clients
Expert shade development for perfect shades for every skin tone and hair color
And most importantly, your clients will love you!
Get Schooled in the Art of Brows
The beauty of the process is Kelley's careful eye and natural gift for brows. We're passionate about spreading the knowledge and know-how to help salon owners and makeup artists learn the technique behind some of the most coveted brows in Hollywood.If you're looking to up your game and perfect your execution, mastering the Kelley Baker process is your next step. Sign up for our classes here and join the KB squad.<
What our students are saying about our training...
"Continuing education is so important to me and learning from someone so well established in the industry was such a cool experience."
"Education is a never ending thing, in this industry you have to keep learning and growing! Honestly never thought I'd be here where I am today and so grateful for the lesson and the journey through it all"
If you want the perfect brow, you need the perfect product.
When it comes to product performance, just like her brow shaping Kelley is set on perfection. Unlike many cosmetic companies who put their name or logos onto products that are brought in by manufacturers (and sometimes not even directly), this beauty pro develops every single one of them herself at her home base--the studio she built from scratch with hard work and dedication!
Her work has been featured in the pages of magazines, websites, movies, and television and she spent years perfecting the colors, formulas as well as designing her brushes. She selected top vendors in Korea, Germany, and Italy to partner with so that every product delivered is of exceptional quality which can be attributed entirely from these collaborative partnerships.
We're committed to producing products that you can feel good about using. We use natural ingredients, avoid harmful chemicals like parabens and animal testing – even if it means cutting out some unnecessary packaging!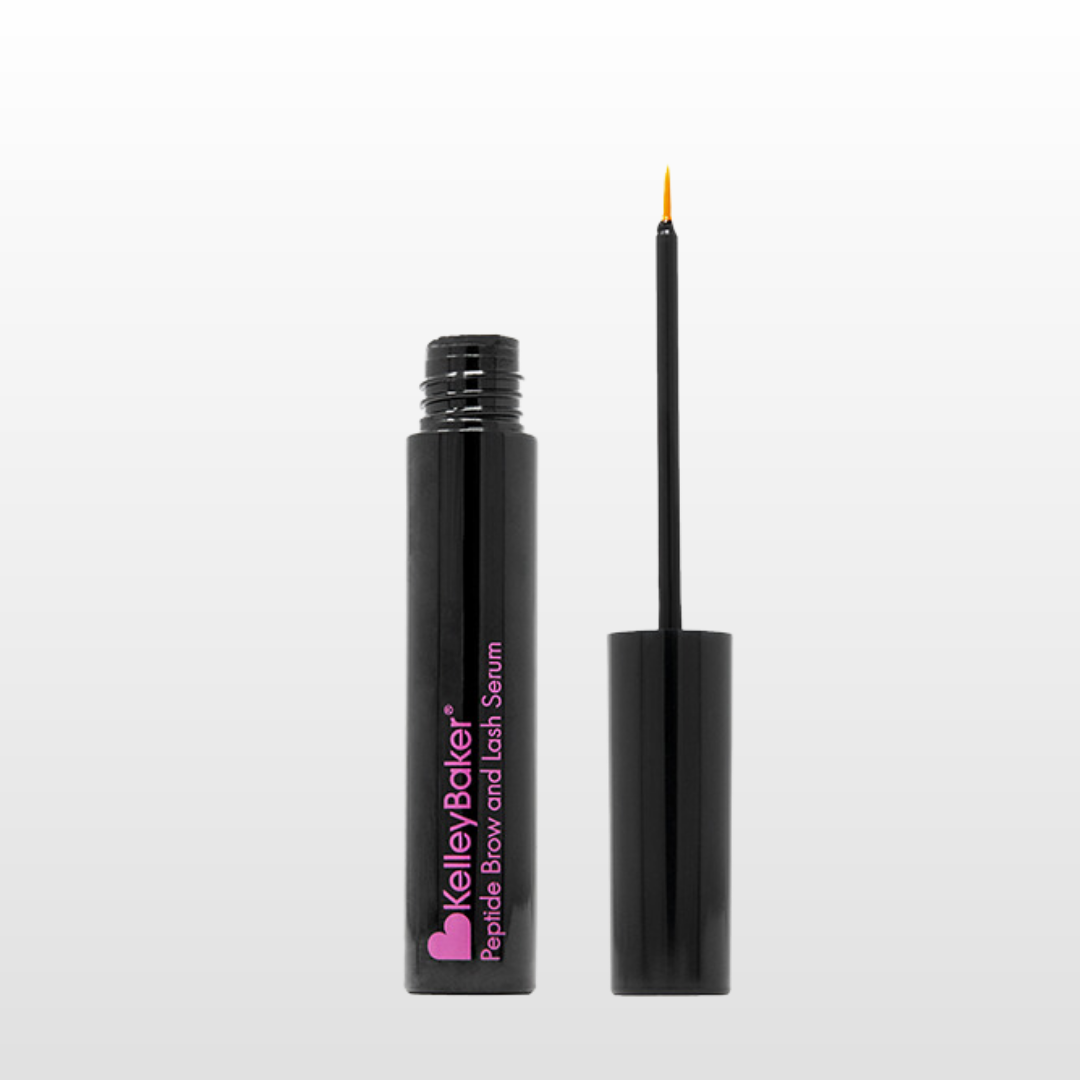 Brow Potion™ (Peptide Brow and Lash Serum)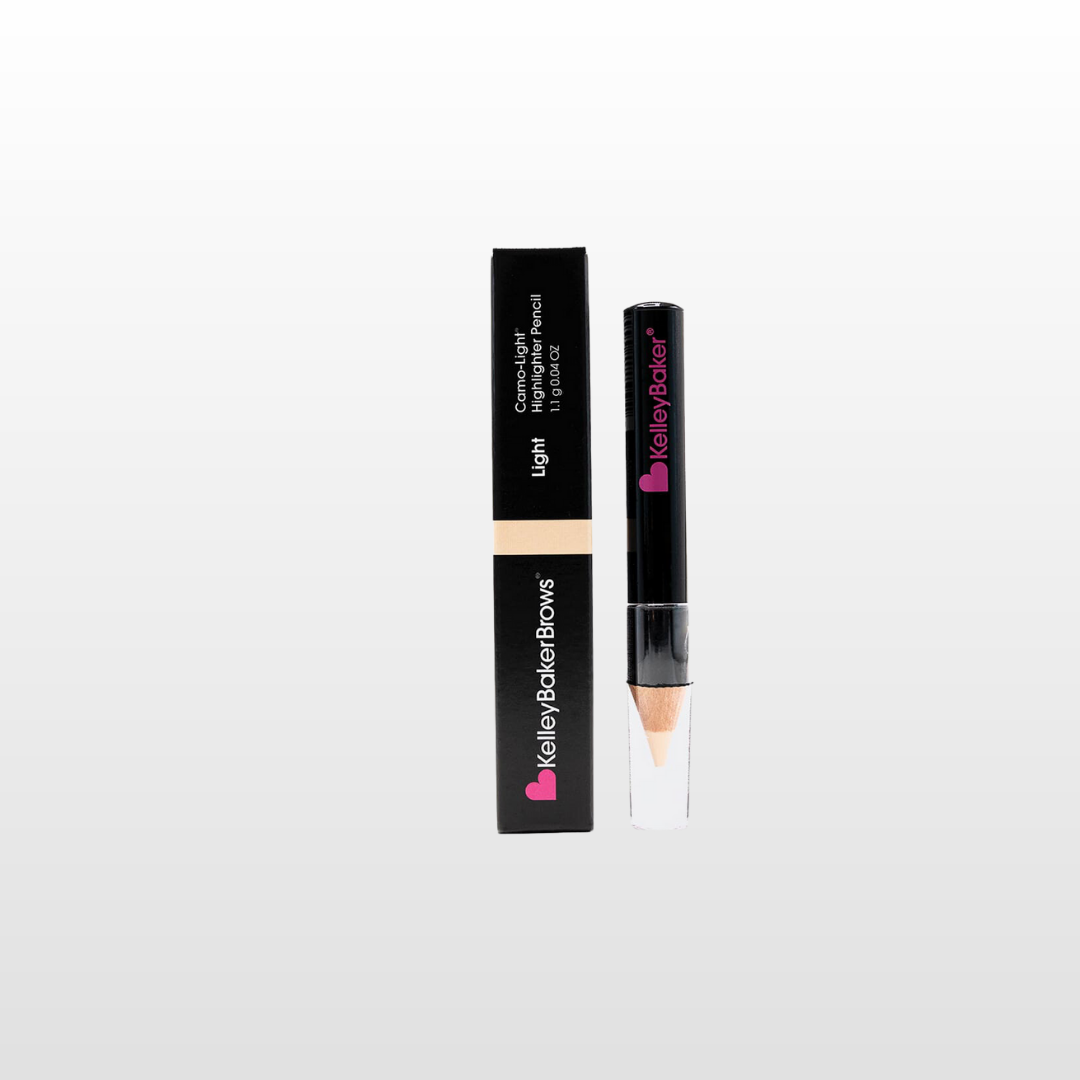 CamoLight® Highlighter Pencil
Say goodbye to bad brows and hello to new found confidence!
Join KBB for new videos, product tips, discount codes, and more!
Get connected to KBB
Please keep in mind that results vary with our products. While testimonials come from customers, partners, and artists, they do not guarantee specific results.